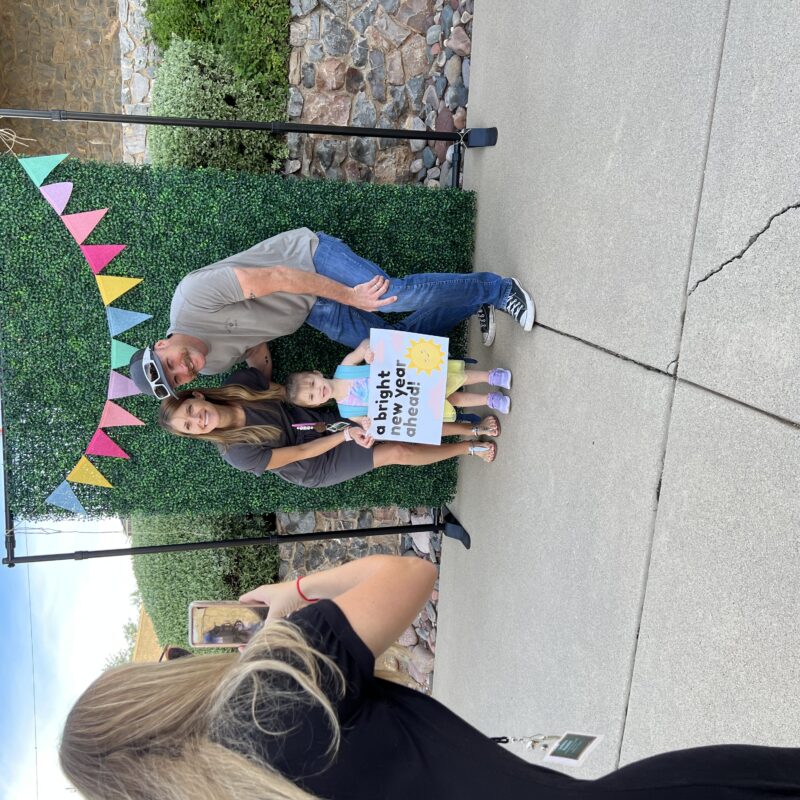 Join our community
St. Andrew's Preschool & Kindergarten is a ministry, provided by St. Andrew's Presbyterian Church and governed by the School Governing Board, designed to meet the early childhood learning needs of children and families. As an intentional and supportive community of families and early childhood educators, St. Andrew's Preschool and Kindergarten invests in children to grow and develop through play and faith formation.
We joyfully pursue this vision of supporting the whole child through:
Spiritual Formation – Sharing God's love and hope for a future

Educational Foundation – Nurturing a lifelong love of learning

Emotional and Social Development – Teaching children to name and identify feelings and building lasting friendships

Family Partnership – Providing community for child and family 
Our Curriculum
We believe play is the hard work of a child, and we know they learn best through it. Using the AZ Early Learning Standards as a guide, our preschool teachers build thematic learning opportunities that combine learning domains and methods to create a whole child approach to education.
Developmentally appropriate.
Developmentally appropriate and individualized to meet the needs of our students, with an emphasis on Social and Emotional Learning. Social and emotional learning (SEL) is vital for preschoolers' healthy development. SEL helps children build positive relationships, develop empathy, manage their emotions, solve problems, and achieve academic success.
STEAM stands for Science, Technology, Engineering, Art, and Math, and it is an interdisciplinary approach to learning that encourages critical thinking, creativity, and problem-solving skills. Through STEAM activities, our preschoolers will have the opportunity to explore, experiment, and discover the world around them while developing important skills for the future.
Non-denominational Christian approach.
Non-denominational Christian approach that emphasizes age appropriate messages that affirm that God loves all people, creates all of us uniquely, and believes we all have a purpose in our world.